HAVE YOUR SAY: DENISE SPENCER MEMORIAL POOL REDEVELOPMENT CONCEPT DESIGN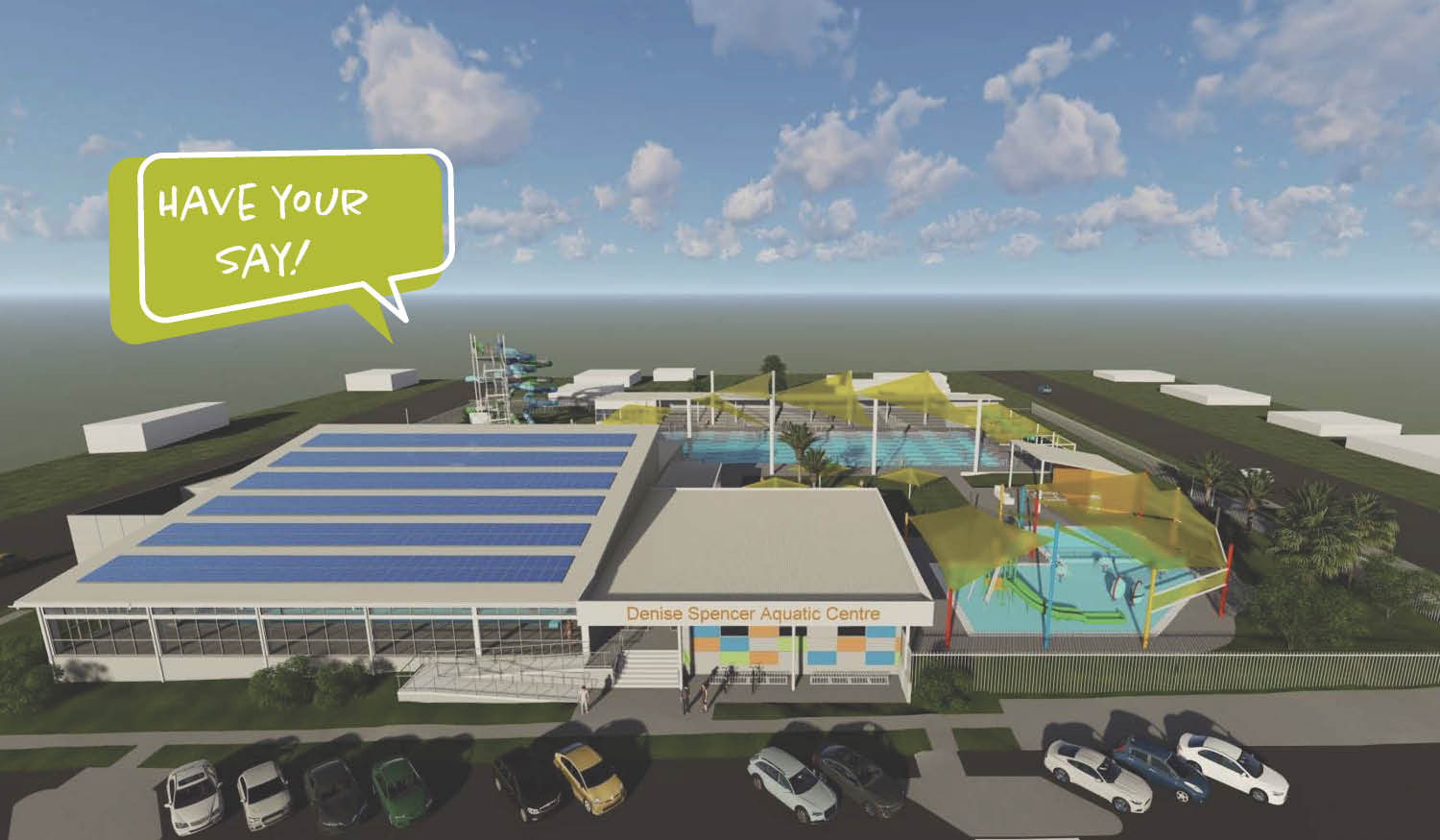 Maranoa Regional Council is inviting residents to have their say on the draft concept design for the redevelopment of the Denise Spencer Memorial Pool.
Progressing the redevelopment of the Denise Spencer Memorial Pool has been a priority for Council over the last few years, with initial community feedback from 2019 being used to help develop the current concept design.

The concept design features several key elements including a new 50m outdoor pool, 25 metre indoor pool, toddler waterplay & twin-flume waterslides as well as new spectator seating provisions and improved grass picnic/BBQ & open space areas.
Mayor Tyson Golder expressed that Council is pleased to see the design come together.

"This is an opportunity to get feedback from residents on the design that they would like to see and comment on what has been proposed so far. It is very important that we receive feedback any way residents can pass it on to Council, whether that be online, in person or through your local area directors," said Cr Golder.
Council is holding two community consultation sessions and invites residents to come along, hear from the designer and share their feedback on the draft design. The community consultation sessions will be:
Wednesday, 9 August 2023, 6pm – 8pm - Community Session at the Ernest Brock Room, Roma, facilitated by Councillors and the designer.
Thursday, 10 August 2023, 9am – 6pm – Drop-in Sessions at the Ernest Brock Room, Roma with Councillors, the designer and project staff.
For those who are unable to attend these events, an online survey will be available from Thursday, 10 August via Council's Have Your Say page: https://haveyoursay.maranoa.qld.gov.au/roma-pool-redevelopment-design-feedback. The survey will be open until 23 September 2023.
For any enquiries, please contact Council on 1300 007 662.