Budgets
Budget 2023/24
Maranoa Regional Council will focus on restoring the region as it adopted the 2023/24 Budget on Wednesday, 28 July 2023.
Council will invest $257.9 million in the 2023/24 Budget, which will be funded from a mix of rating and non-rating revenue and other funding sources including:
Total Revenue $223.5 million, which includes $100 million for flood restoration works
Total Operating Expenditure $193 million
Capital Project Expenditure $55.9 million
Maranoa Regional Council Mayor Tyson Golder said Council's forecast cash position on 30 June 2023 is $67.3 million and is expecting a further $16.9 million from an early payment of financial assistance grants.
"We have listened to our residents. This financial year, Council's priority is to keep our towns connected by investing in roads, paying down debts and keeping rates affordable for all commercial, industrial and rural residential properties," Cr Golder said.
"This budget includes a major investment from all three tiers of Government with over $139 million to be spent on our road network. We continue to work hard to deliver value for money across the region for a Council with the third largest road network in Queensland."
Special Budget Meeting - 28 June 2023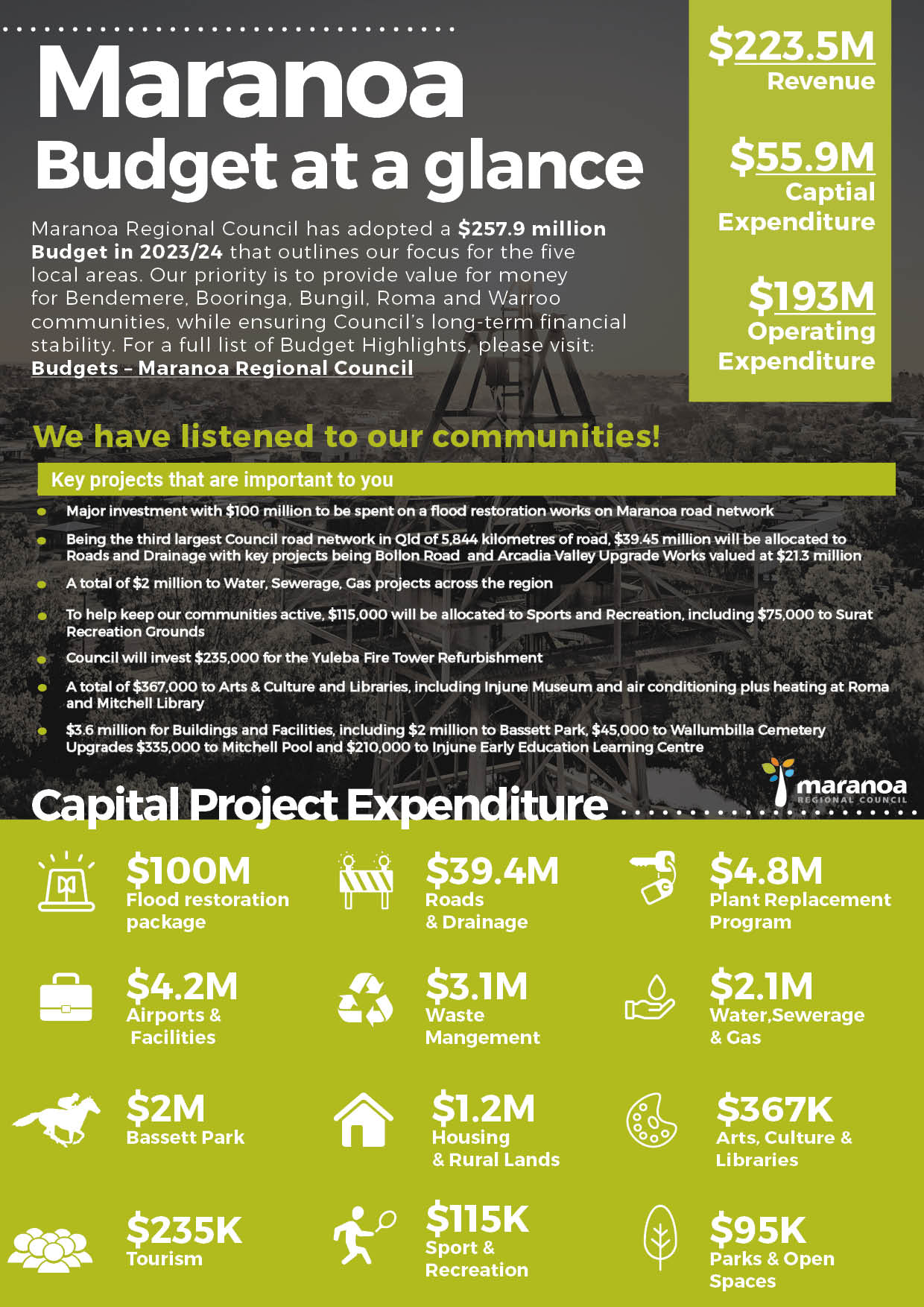 Budget Resources
Council's 2023/24 Budget and Revenue Statement is now available
Budget Revisions for 2023/24
| # | Name | Size | File Type | Download |
| --- | --- | --- | --- | --- |
No budget revisions at this time.