Becoming part of our team
If interested in becoming part of the Council team, please see the further information below.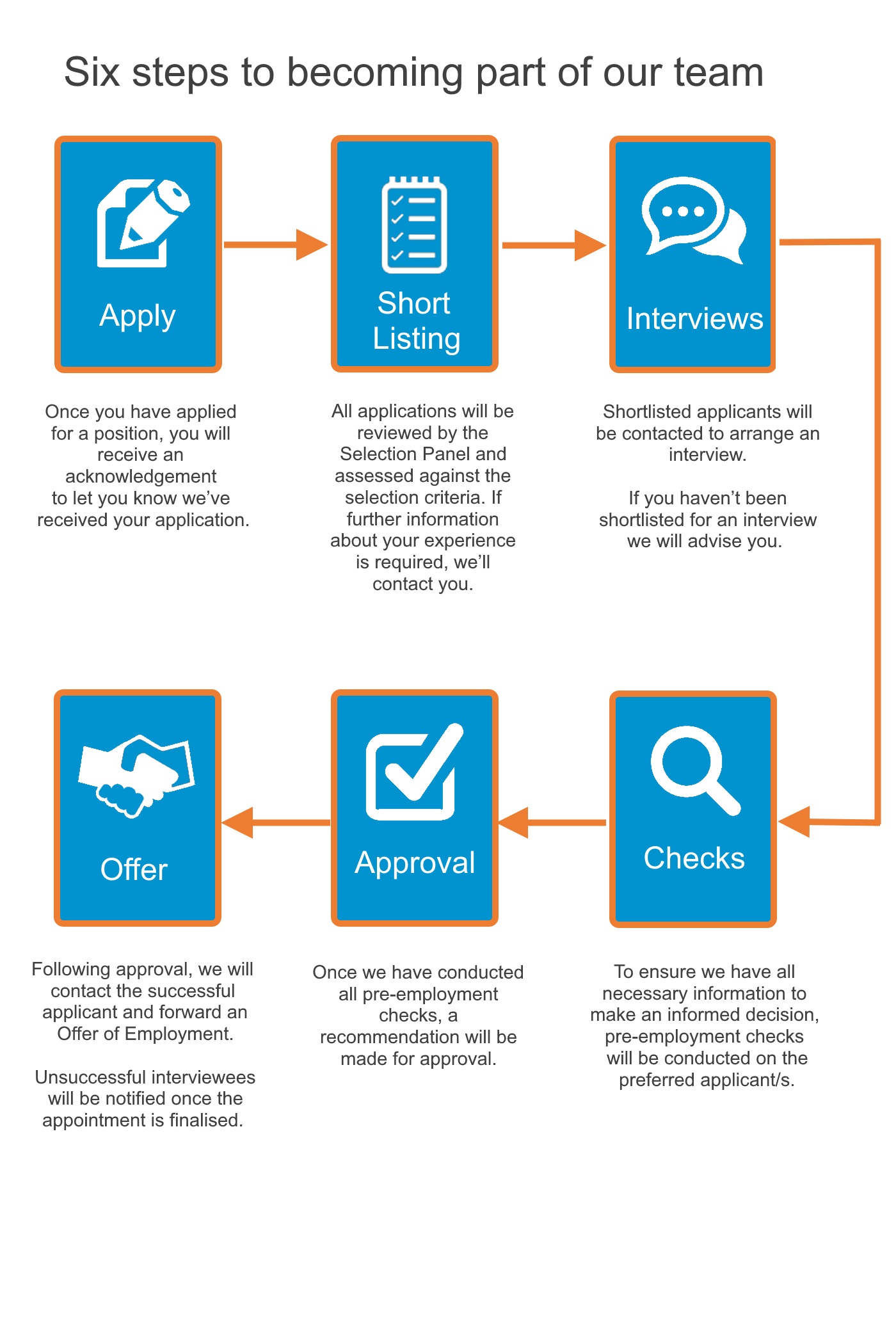 Six steps to becoming part of our team
Once you have applied for a position, you will receive an acknowledgement to let you know we've received your application.

All applications will be reviewed by the selection panel and assessed against the selection criteria. If further information about your experience is required, we'll contact you.

Shortlisted applicants will be contacted to arrange an interview. If you haven't been shortlisted for an interview we will advise you.

To ensure we have all necessary information to make an informed decision, pre-employment checks will be conducted on the preferred applicant/s.

Once we have conducted all pre-employment checks, a recommendation will be made for approval.

Following approval, we will contact the successful applicant and forward an Offer of Employment. Unsuccessful interviewees will be notified once the appointment is finalised.