Maranoa Christmas Street Party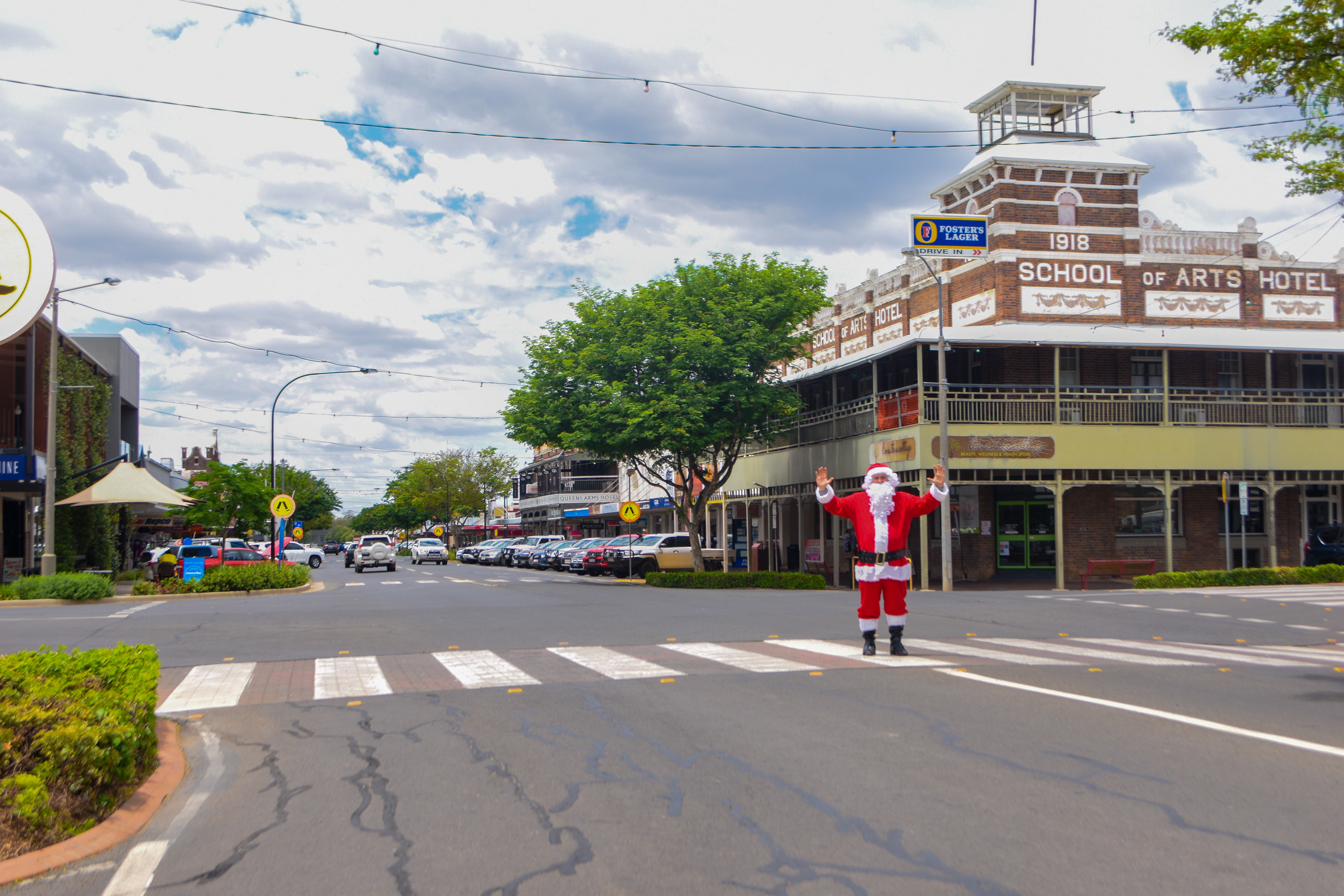 With entertainment set to rock around the Christmas tree, McDowall Street will be the place to be!
Enjoy the magic of Christmas on Thursday, 2 December for the Maranoa Christmas Street Party. There will lots on offer from acrobatic elves to stilt walkers and drawing of the Shop Local Competition where four lucky winners will take home some fabulous prizes.
As you wander through the main street of Roma, Deputy Mayor Geoff McMullen said there will be something for everyone at this year's Council Christmas Street Party.
"Keep your eye out for Santa as he will make his way from the North Pole to Roma offering free Santa photos," Cr McMullen said.
"It will be a night not to miss with live entertainment, festive activities, the official lighting of the Christmas Tree and plenty of food!
"Stores in the Roma CBD will remain open plus a great variety of market stalls will be on offer to help with all your shopping needs.
"Make sure you join in on all the fun from 5pm to 8:30pm."
For those residents who may not have the ability to provide a meal for themselves or their family, they are invited to pre-order a free 'street food' style Christmas meal to enjoy with other community members at the Street Party. Limited meals are available for children (ages 3-10) and youth/adults (ages 11+).
This year's Christmas meal is being held in place of the Christmas Luncheon.
Meal orders are required by Friday, 19 November. To order your meal please call Council's Customer Service Team on 1300 007 662. Location of your meal pick-up will be provided at time of reservation. Pick-up is required between 5pm and 5.45pm on Thursday, 2 December.
Council would like to thank all the sponsors of the Maranoa Christmas Street Party, including, CommTel, Senex, Meals on Wheels Roma, Upstream Production Solutions, Pete's Place, Taylor's Mechanical Services, Vanderfield, Brown and Hurley, Knights Smash Repairs, Origin Energy and Ezyquip Hire Roma.
For more information about the Maranoa Christmas Street Party, please visit Christmas in the Maranoa – Maranoa Regional Council