IT'S TIME TO GET READY MARANOA!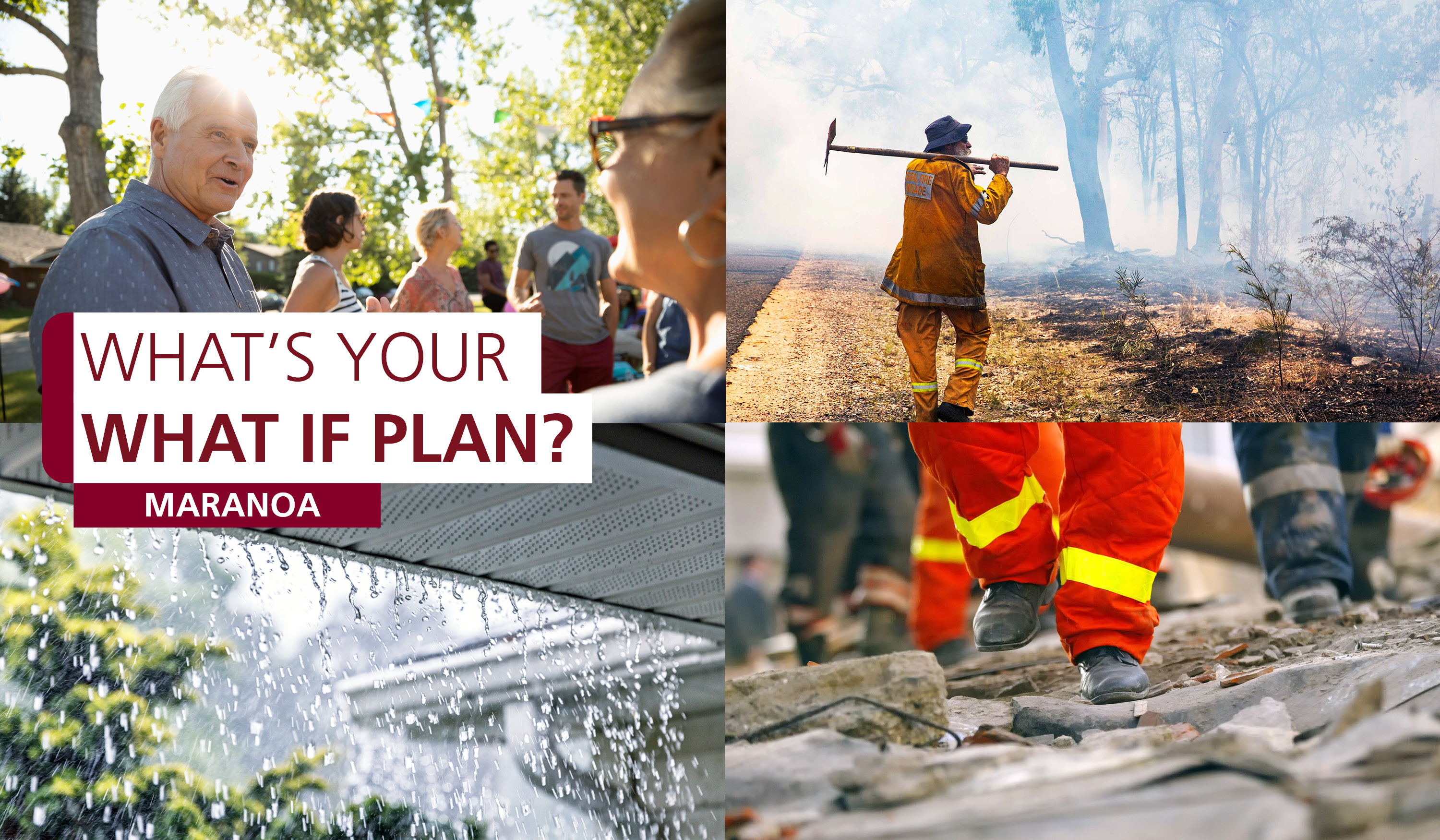 Maranoa residents are being urged to prepare for the summer storm season as part of 2022 Get Ready Queensland Week this week (10 to 16 October).
Deputy Premier and Minister responsible for the Queensland Reconstruction Authority Steven Miles said said it was important that Maranoa communities were well prepared for whatever Mother Nature has in store for them this summer.
"When it comes to extreme weather events in the Maranoa, it's not a matter of 'if' but 'when' and with third La Nina upon us it's more important than ever to get ready," Mr Miles said.
"Get Ready Queensland Week is about everyone in the community doing their part to ensure their families, neighbours and communities are ready and resilient as can be.
"Queenslanders can make sure they are prepared by completing the three steps to Get Ready which includes understanding your risk, making a plan and packing a kit to supply your household in case your local roads are cut off.
"Being prepared for severe weather events doesn't just better protect individuals and their households during a disaster; research shows people who have undertaken disaster preparation activities also recover more quickly."
To help Maranoa Regional Council prepare for the upcoming disaster season, Council has received $11,640 in funding from Get Ready Queensland, the State Government's $2 million year-round, all-hazards, resilience building initiative.
Mayor Golder said it is vital that families have a plan in place and are ready if a natural disaster occurs, this funding allows Council to improve our disaster management preparedness and response.
"I urge residents to be prepared and ready for the upcoming storm season, talking about what you would do in an emergency situation is an important conservation that all families should have, and I encourage residents to visit the Get Ready Qld website to find the best steps to take to keep your family and home safe." Cr Golder said.
"The Maranoa region has seen some significant natural disaster event over the years, and it is important that the community work together to help prevent the impact that these events can have on the community."
Get Ready Queensland Ambassador and rugby league legend Johnathan Thurston said there are basic things Queenslanders can do now to ensure they are well prepared ahead of storm season.
"Queenslanders can get ready now by following three simple steps: know your risk, make an emergency plan and pack an emergency kit," Mr Thurston said.
"Just grabbing a few extra items next time you're at the shops is all it takes to stock an emergency kit, to help keep you and your family safe at home.
"No matter where you live in Queensland you are at risk from extreme weather, so it's important to know what you might face and ways you can stay safe when the time comes.
"Don't miss this window of opportunity to Get Ready, Queensland."
Go to www.getready.qld.gov.au to find out how you and your family can Get Ready or visit Dashboard (maranoa.qld.gov.au) for local information and advice.