Come along to see the new Pump Track design taking shape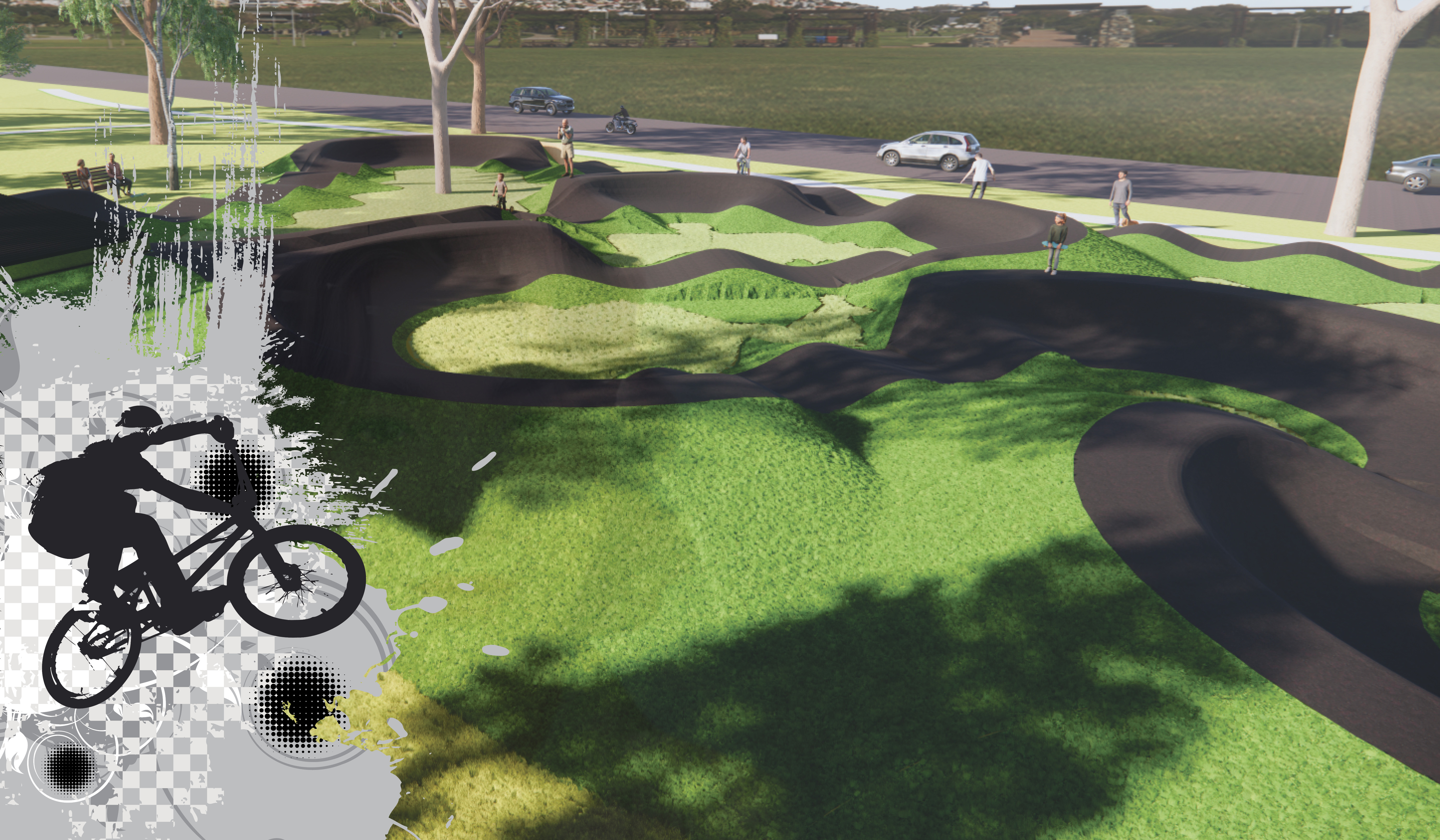 Over the past year Council has been working with Trinity Skate Parks and the community to develop a concept design to further develop the Bicentennial and Skate Park Precinct in Roma.
It is anticipated that the redevelopment will provide additional safe and socially inclusive recreational opportunities for a range of ages, abilities and sporting skills, attract families to congregate in the area, provide a safe and accessible venue for community activities.
Since the initial consultation phase, Council has collated the feedback to guide the development of the masterplan concept designs and priorities. The master planning process has been developed considering the reality of delivering the redevelopment works over a number of stages.
Maranoa Regional Council Mayor, Tyson Golder, said that the community participation by children, teens and parents played an important role in the development of the Skatepark Strategy.
"Information gathered from engagement activities, such as workshop events, surveys and forums, provided valuable insight and helped Council develop a strategy that reflects what the community want and need," Cr Golder said.
"The master plan will help ensure resources are planned and allocated based on community need and also ensure that works undertaken on the site can continue to complement each other as further funding is secured for future stages of the redevelopment works."
Driven by the overwhelming support during the community feedback period, funding has now been allocated for the construction of the first stage (Stage 1) of the master plan. Stage 1 includes the construction of a junior and senior pump track on the eastern side of the site. Footpath connectivity, shade and seating will also be incorporated around the new tracks. The individual track design will allow the facility to be used by a range in skill levels and provide for a multi-generational space and active outdoor recreation for the region and visitors.
Also included as part of Stage 1, Council will be undertaking some routine maintenance works on existing Roma Skatepark. This will provide users with a safer riding experience, ahead of the construction of an upgraded skatepark in subsequent phases of the project.
To help with the design of this facility, Council has engaged experienced mountain biking and pump track designers and constructors, World Trail, to complete the design works. World Trail has created over 300km of purpose-built recreational trails in Australia, as well as designed and constructed every World Cup, World Championship, Olympic and Enduro World Series course in Australia.
With the design now Stage 1 now taking shape, Council would like to extend an invitation to come along to an information session about Stage 1, view design concepts as well as talk with the designers. This event will be held onsite at the corner of McDowall Street and Cottell Street, Roma (Skatepark) on Wednesday, 1 June 2022 from 3pm – 5pm.
This project has been funded by the Queensland Government's Works for Queensland Program and Maranoa Regional Council.